The Crucible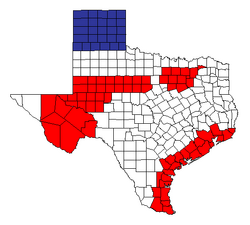 General Information
"A fire, a fire is burning! I hear the boot of Lucifer, I see his filthy face! And it is my face, and yours, Danforth! For them that quail to bring men out of ignorance, as I have quailed, and as you quail now when you know in all your black hearts that this be fraud-God damns our kind especially, and we will burn, we will burn together!"
Texas'
Crucible is a remarkable case study for a theologian or sociologist to observe passively from a distance. Up close this is an extremely dangerous place. The great terror of Armadillo isn't the mutants or even the abundant radioactivity but the most evil of all creations, Man. What gives the Crucible its name is the constant bloodshed and misery performed in the ruins of
Amarillo
. A twisted form of Lutheranism holds this region in dread as most of the nonbelievers have chosen to flee rather then fight. Few traders like to make the journey into this area but there is a healthy slave trade with some of Texas' criminal underworld.
Characters
Factions
Fauna
Locations